Custom Decks
We may be biased, but we build gorgeous decks! Check out a few of our favorites!
Door-to-Nowhere Deck
Before this addition, there was simply a door to nowhere! We were very happy with the finished look!
Heather's Shady Spot Addition
We stuck this lovely little deck under a retractable awning for outdoor entertaining come rain or shine!
Vince's Hilltop Wrap-Around
A fantastic build for a fantastic Fix-it friend. Lots of memories (and rescue cats) built into this one!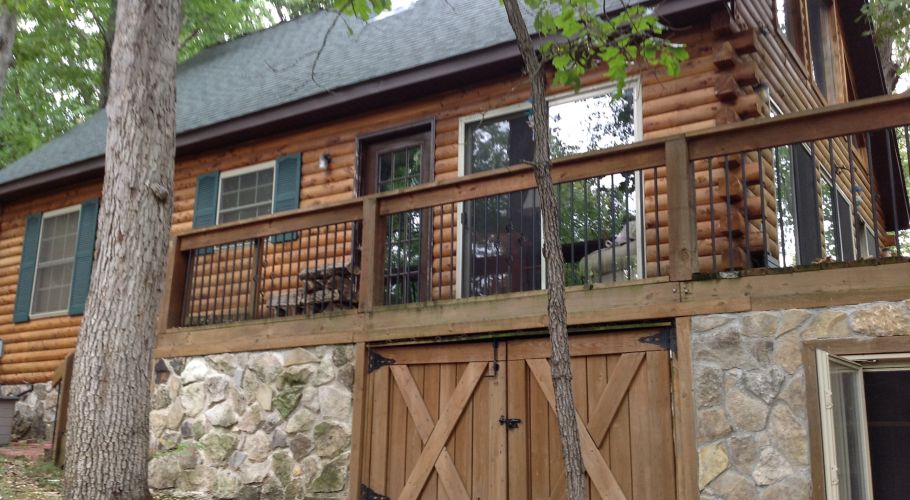 Sanderson Deck
What a pleasure! A little slice of suburban heaven!
The Hillside Haven
This hillside haven needed a stairway. It was a head scratcher but we got 'er done! (Yes, we did add a railing!)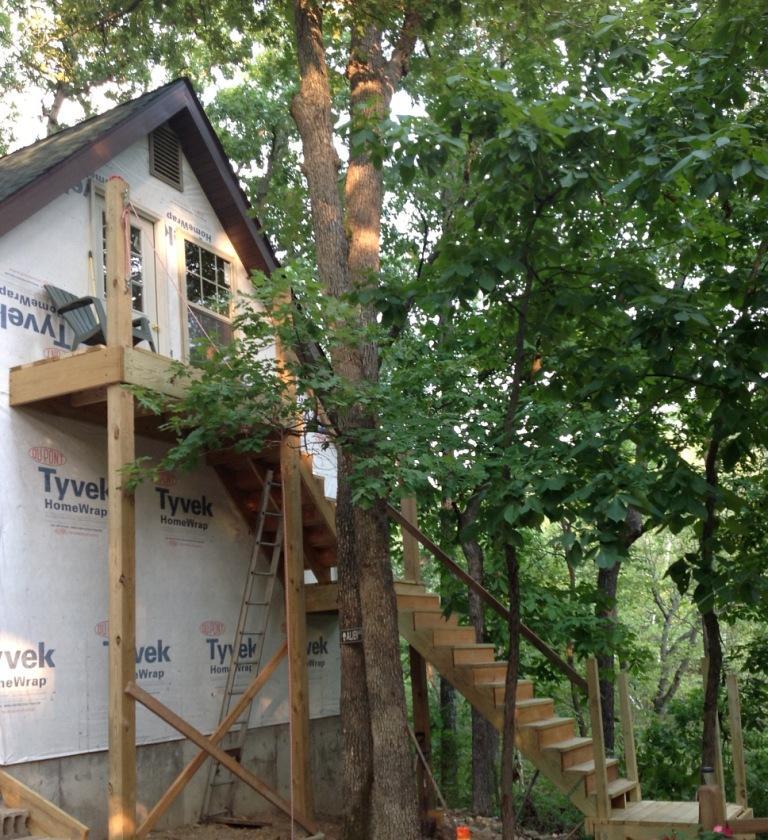 Custom Covered Patios
Big yard, big dreams! We have a ball creating these exterior spaces!
Vince's Custom Front Porch
Does this Hillside Haven look familiar? Vince had a vision for his front porch awning: rough cedar posts, primitive, with lots of character. Jerry hit the nail on the head, or rather, hit the cedar saplings with a hatchet! Certainly a Fix-it favorite; Good friends, good builds, great memories.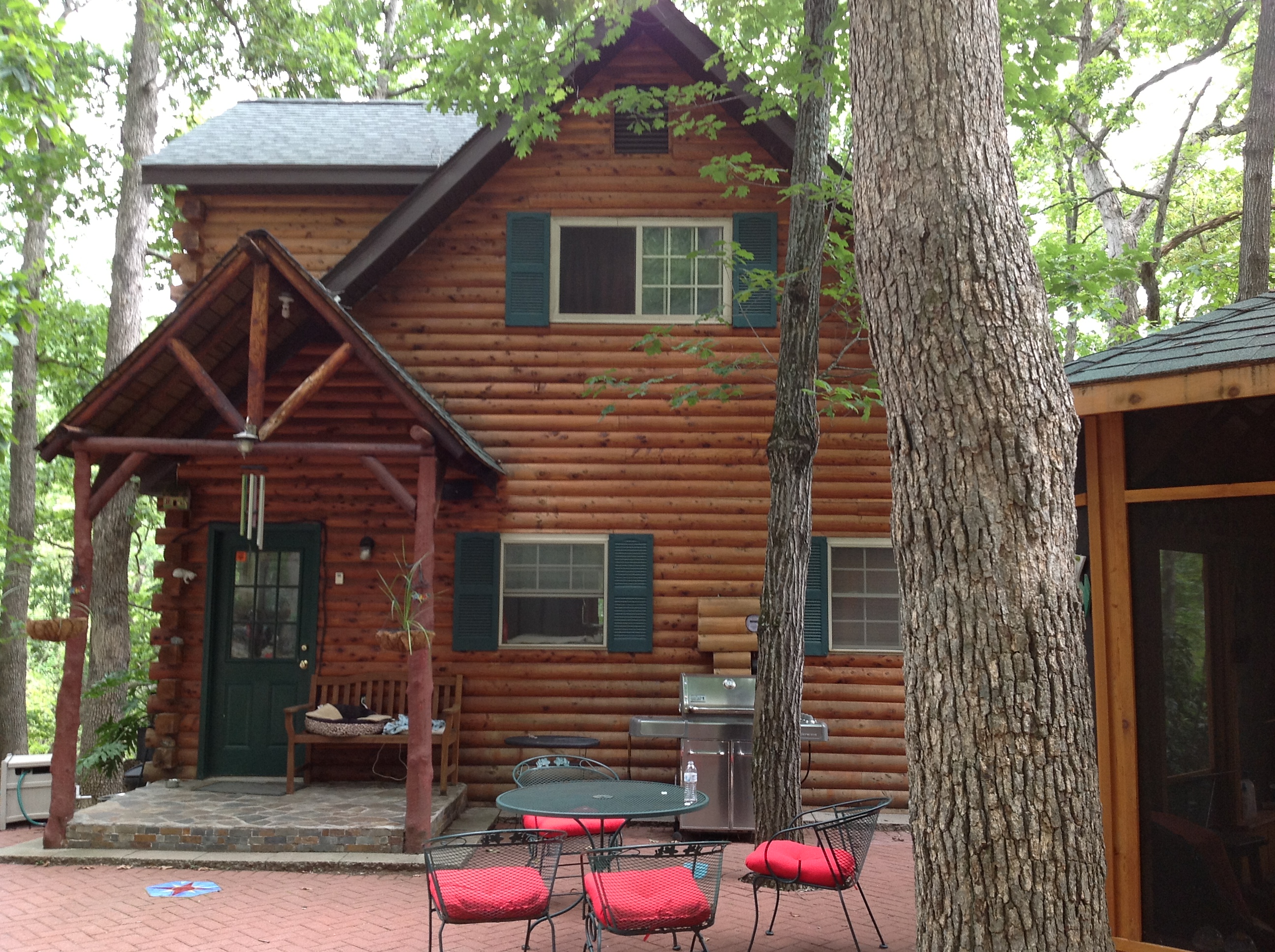 Gloria's Gazebo
Gloria's custom gazebo was an addition of the perfect amount of entertaining space!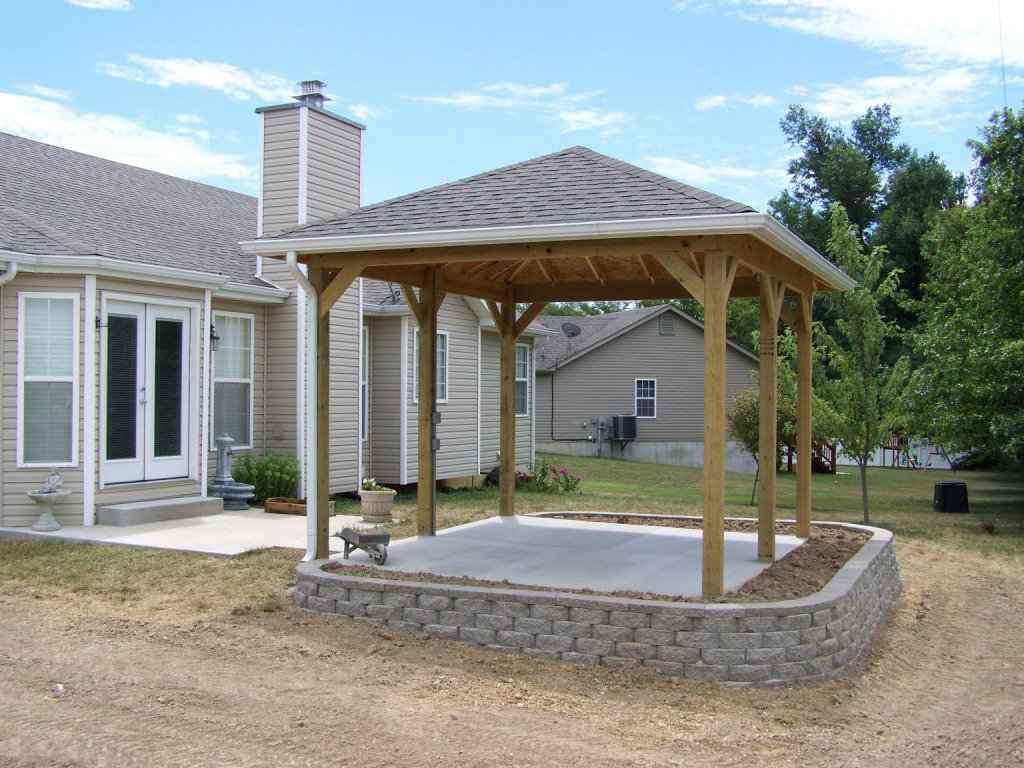 Burn-No-More Sun Deck
Saving you money on sunscreen one patio at a time! We put an end to that baking sun by stringing up this totally cool custom shade!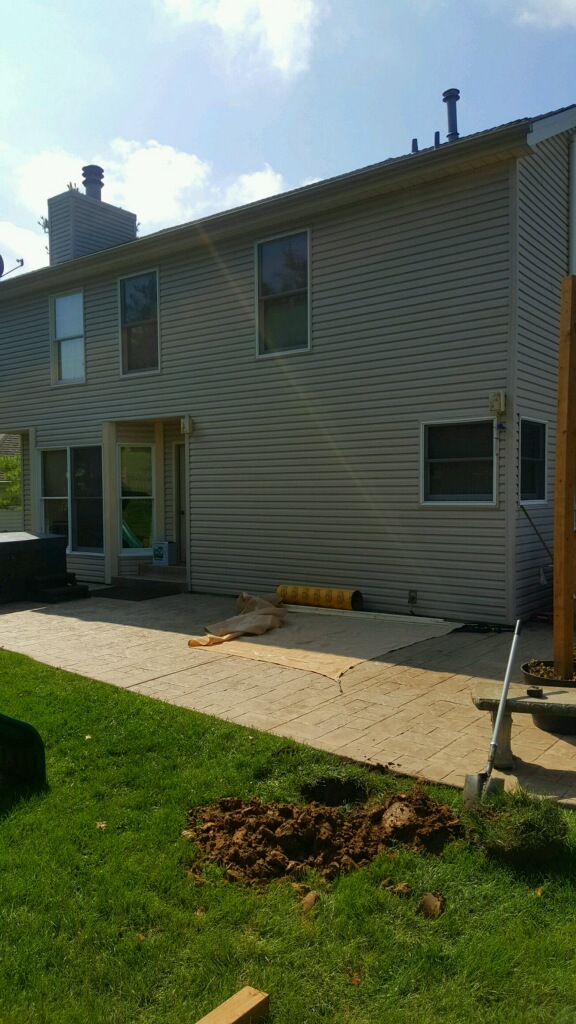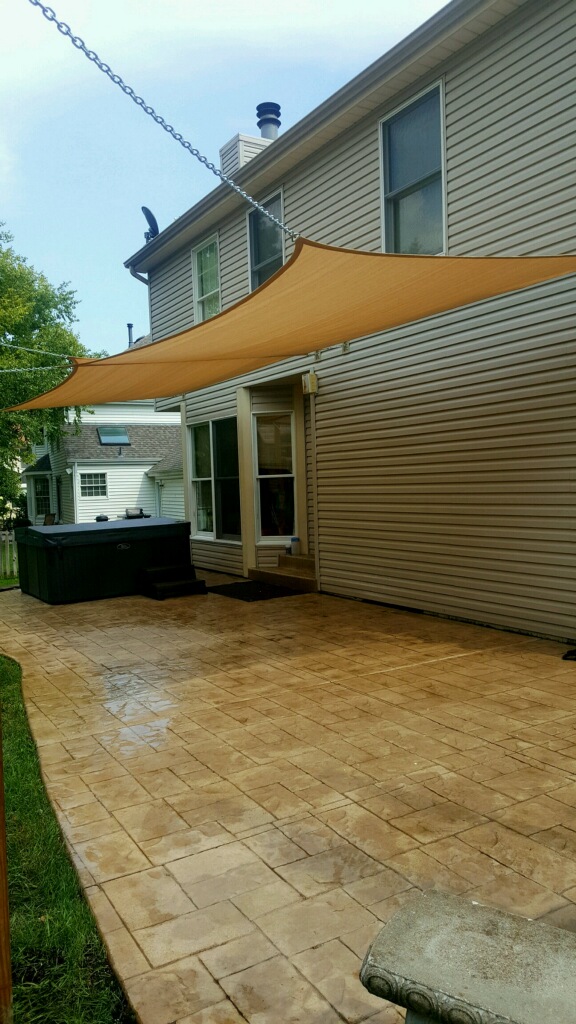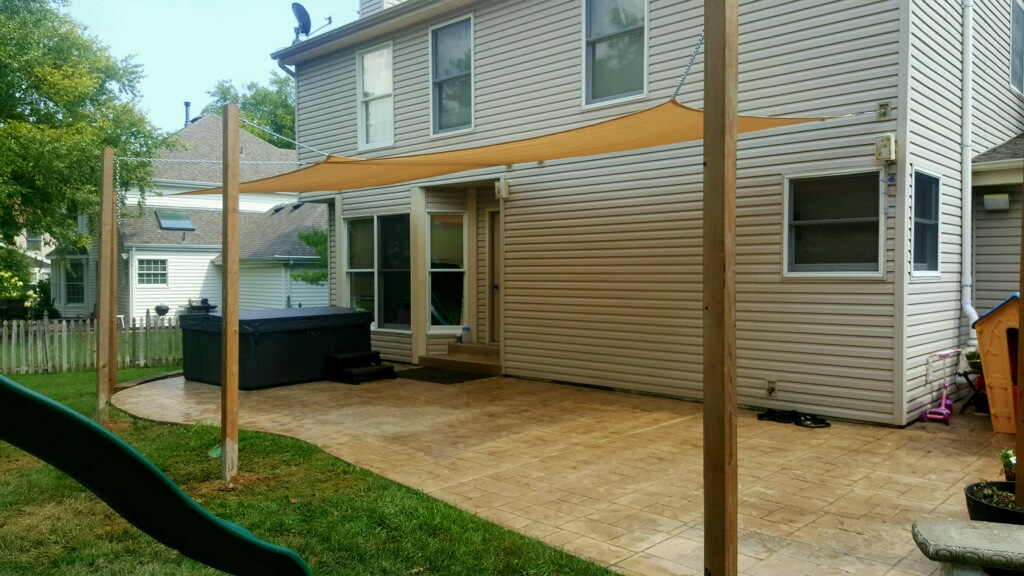 Patio Stair Repair
It is very common in older homes for those three little stairs leading from the back door to the patio to be very basic, rot away quickly, and need repair. In newer homes, we often see those stairs simply not exist at all. This simple fix was a better match to the home and patio, and are built to last far longer than the stairs they replaced.