The Mister Fix-it team specializes in home maintenance and repair. Our dedicated and well-trained staff makes it easy for you to cross those tasks off of your list that may have been put off for lack of time or expertise or even those that came as an unwelcome surprise. Put our team to the test in your home and let us handle the tough stuff for you!
Jerry Nevins
Managing Partner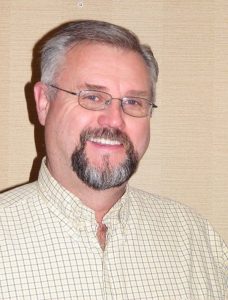 I started Mister Fix-It because I saw a need for a safe, reliable company focused on small jobs that most contractors won't even take a second look at. As most of you know, most contractors are focused on only the large jobs.
My goal was to change the way people felt about the handyman business and contractors in general. I thought about the complaints that I had heard from friends and neighbors related to their experiences with contractors and handymen. Things like, "they never show up on time" or "it's hard to find someone you can trust" . With these things in mind, and my own experience dealing with sub contractors over the years, I felt there would be a huge market for a company focused on the small jobs, and that would actually do what they said they were going to do for a fair price. If you want to deal with a company that is safe, reliable and on time, call us. I think you'll be pleasantly surprised.
Hope to meet you soon!
Jerry
Billy Dawson
Managing Partner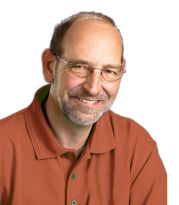 Meet Billy Dawson!
With over 30 years of hands on experience in the home improvement and home repair business, Billy is a true professional. Over the course of his career, Billy has been a home builder, major project remodeler and a fire and water damage restoration expert to name a few.
As a managing partner of Mister Fix-it LLC, Billy has the perfect skill set and experience to quote your project properly to ensure the best final result. He is a true believer in premier customer service and will work hard to ensure your project will be completed properly and on time. To Billy, service is not a by-product of doing business, but an intention that helps you create your business!
Mr. Dawson has been instrumental in our efforts to take Mister Fix-it LLC to the next level of performance and customer service. He brings proven insight that can only be acquired through years of hard work and dedication to his customers and his profession.
Robby Dodds
Lead Technician and Field Trainer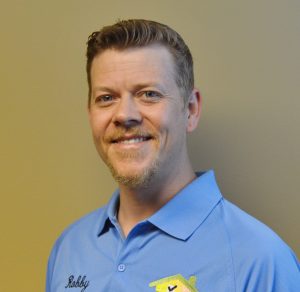 This year, Robby celebrated his 8th anniversary with Mister Fix-it LLC. During this 8 year period, he has worked under the direct tutelage of Mister Fix-It founder, Jerry Nevins. Robby has extensive experience in electrical troubleshooting, plumbing and all aspects of home repair and construction. Prior to joining Mister Fix-It, he worked as a Union Laborer specializing in concrete and pipeline construction. During his spare time, Robby enjoys woodworking and repairing electronic components… When he's not too busy chasing around his six little ones!
Career Opportunities
Now Hiring!
Carpenter / Maintenance Technician
Our growing Home Repair Company has a need for an outstanding individual experienced in all aspects of home repair and maintenance. This position would be perfect for someone that has owned their own construction business or is tired of the headaches associated with working as a sub-contractor. This is a full time W-2 job with a weekly paycheck.
The individual we are looking for will possess excellent carpentry skills with an emphasis in kitchen and bath remodeling. Experience with painting and drywall repair, light plumbing and electrical and general home maintenance are a definite plus. Only top notch individuals with solid experience in home repair and maintenance will be considered.
Honesty, a great attitude, ability to work with customers and people at all levels of the organization are a must. (No whiners or drama queens please.)
Must have outstanding communication skills and be computer literate. Understanding of smartphones and apps are a plus.
Must be able to pass a criminal background check. Sorry, no felons.
High-quality standards with the talent to provide a good quality finish in a timely manner.
Must own a decent, presentable truck and have tools of the trade.
5 years + experience in the home remodeling and maintenance industry.
If this sounds like you, we offer:
Full-time W-2 employment. No subcontractor status.
$18 – $20 per hour to start, depending on experience and qualifications.
Steady employment with occasional overtime.
Year-round work.
Mileage reimbursement for using your personal vehicle.
Cell phone reimbursement.
Vacation and Holiday Pay.